AeroRetro: Build -A- Plane ... 3D ModelingTutorial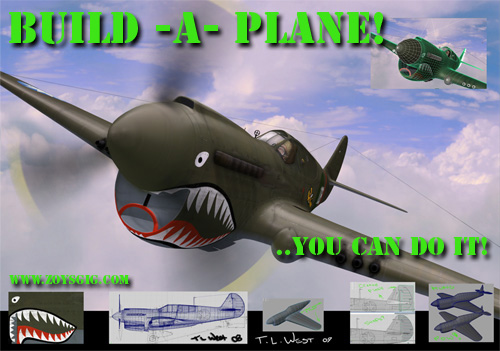 Build -A- Plane...You CAN Do It!

The intent of this tutorial is to act as a guide, a work flow road map, that can be used to make 3D airplanes. While I use Maya, the tutorial isn't application specific and should translate well to other programs. The tutorial assumes that you have basic modeling skills and can do some basic poly modeling. It'd be really boring to go through this vert by vert anyhow.

So sit back, do what you do and let's make a 3D plane!

Get Started NOW!: Part One ... Part Two


In Focus: Digital Aviation Art
Featured Artist T.L.West ~ To The Gallery


Want More? Check This Out!